Rémy DUBERN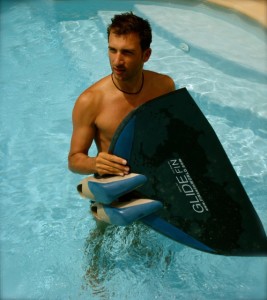 -94 meters Constant Weight with Fins | -80m without fins | 2015 World Champion CMAS Depth No fin | 2013 FFESSM CWT French Champion |
Freediving Instructor Trainer AIDA, BEES1, MEF2 FFESSM
BACKGROUND
At 43 years old, Remy already has several lives behind him. He worked in finance in Paris for 10 years. He practiced scuba and freediving in his free time, and these quickly became his all-encompassing passions.
In 2009 he decided to leave it all behind to fulfill his dreams. His journey led him in South of France, in Egypt, in the warm waters of Asia in Thailand, Malaysia and Indonesia, in Mexico and Caribbean where he taught scuba diving, technical diving, underwater videography and eventually freediving.
PASSION
"Special" dives, first with tanks then on one breath, are what always motivated Remy to train even more. In 2011, he freedived several deep shipwrecks, neared the bottom of the famous "Blue Hole" in Dahab at 80 meters depth still wearing his bi-fins, he eventually succeeded in passing through the Arch of this same Blue Hole and freedived the Mexican cenotes. Now that B-A is active each summer in France, he often revisits freediving the Mediterranean wrecks that first sparked his passion for scuba diving: the Donator, the Greek, and the Rubis submarine…
COMPETITION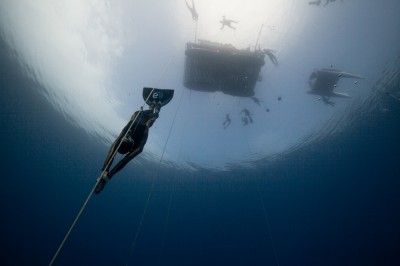 In short time, his quest for depths took him to the highest level of competition: in 2012 he reached the depth of -94 meters in constant weight with fins, has been elected best SUUNTO/AIDA male newcomer and won the 2013 FFESSM French championships, got selected in the AIDA French national team and participated to his first world championships.
He became World Champion in no fin depth discipline with CMAS in 2015.
In 2017 at Roatan, Honduras, he achieved his dream to dive without fins to 80m during training and realized a 77m deep performance in the following AIDA World Championships.
TEACHING
Today, he is getting more and more involved in depth freediving activities. As a judge and safety diver at international competitions and world championships, he developed skills for deep freediving safety with an underwater scooter. He got voted Instructor Trainer by AIDA in April 2014, the highest professional level granted by the international freediving agency, which will allow him to further expand his work and to be able to share his knowledge and passion with future instructors.
Methodical, observant, always with an easy explanation and helpful words, Remy loves instructing beginner freedivers to help them discover the amazing ways the human body handles being underwater, but also to coach experienced freedivers, to help them to unlock their barriers and reach new depths.